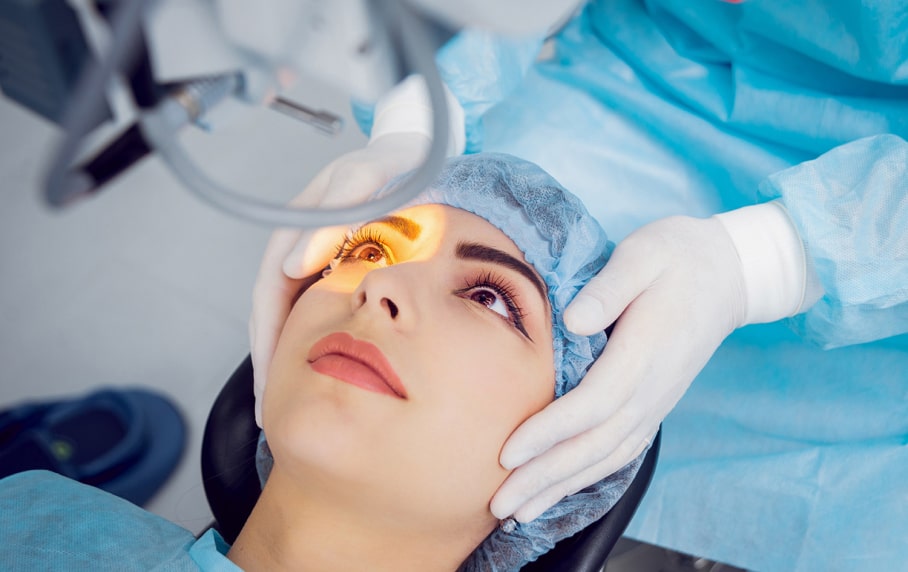 Dr. Oday Alsheikh, M.D.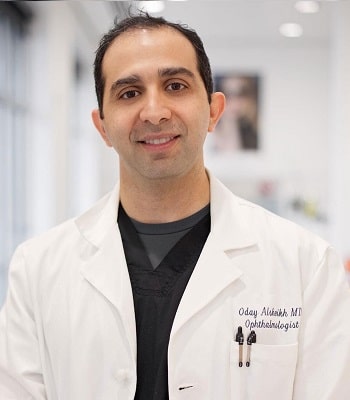 Well known within the academic community of the University of Texas, San Antonio eye doctor Dr. Alsheikh is a Board Certified Eye Surgeon with advanced skills in LASIK, Cataract, Complex Cataracts, Corneal Transplants and Glaucoma Surgery.
He has been consistently ranked as Top 100 Health Professionals three years in a row. Throughout his career, Dr. Alsheikh has served as an assistant professor in the Department of Ophthalmology at the University of Texas Medical Branch in Galveston, as the Quality Care Committee Chairperson, and as the Director of the Ocular Surgical Simulation Program for the Department of Ophthalmology at UTMB. Currently, while providing excellent patient care services, Dr. Alsheikh is also working on multiple studies related to complex cataracts.
---
Dr. Barbara L. Ku, M.D.
Dr. Ku is a board-certified Cataract Surgeon. She completed her medical school at Texas Tech Health Science Center and her internal medicine internship and ophthalmology internship at University of Arkansas for Medical Sciences/Jones Eye institute.
---
Dr. Joseph Santamaria, M.D.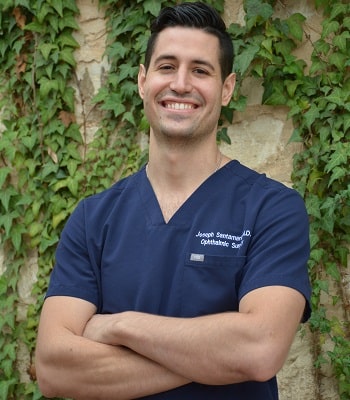 Dr. Santamaria is the newest addition to our team of board-certified ophthalmologists. His specialties include cataract and refractive surgery. He is a proud member of the United States Air Force, where he serves as a major in the medical corps. He is the Chief of Comprehensive Ophthalmology at Lackland Air Force Base in San Antonio. Dr. Santamaria is also an Assistant Professor in the Department of Surgery at Uniformed Services University of the Health Sciences in Bethesda, Texas and an Adjunct Assistant Professor at Texas A&M University College of Medicine. In his free time Dr. Santamaria enjoys travel, backpacking, rock climbing, golf, learning about finance and military history, and spending time with his wife and two Australian Shepherds.
---
Dr. Zack Heath, M.D.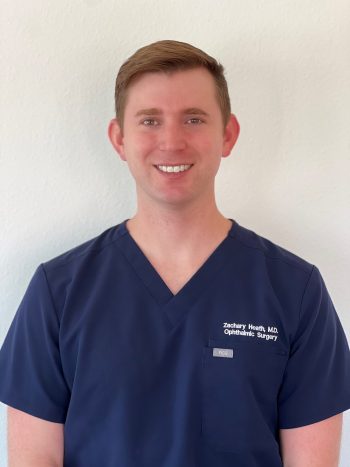 Dr. Heath grew up in a military family and spent time abroad in Japan and Germany during his middle and high school years. He went to undergrad at Duke University where he studied Biology and was in the Duke Air Force ROTC program. He was commissioned as an officer in the Air Force upon graduation and subsequently attended medical school at the Uniformed Services University of the Health Sciences. After graduating medical school, he completed his internship and residency in ophthalmology here in San Antonio, TX and has been practicing as a staff ophthalmologist since. Dr. Heath specializes in cataract and refractive surgery as well as comprehensive ophthalmology. In his medical practice he really values a holistic approach to patient care, and he believes that patient input is key to obtaining the best possible outcome. He wants his patients to not only get high quality ophthalmic care, but to also understand the medical decision-making process behind their disease process. He is focused on providing comprehensive, individualized care to each of his patients and does not want any patient to leave their appointment until all of their questions have been addressed. In his spare time, he enjoys reading, music, running, soccer, tennis, and traveling. He also loves trying all the excellent food that San Antonio has to offer and is always looking for recommendations. "I can't imagine doing any other job and I look forward to getting to know all my future patients!"
---
Dr. Nancy Guzman, O.D.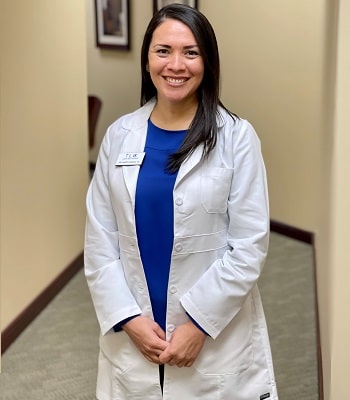 Dr. Guzman is the Clinical Director at TLC San Antonio and has over 12 years of experience in the diagnosis and management of ocular diseases. She obtained her Doctorate of Optometry from Indiana University in 2008, paving the way for her to provide comprehensive visual care in private practice before joining TLC San Antonio. She currently specializes in PRK, ICL, and premium lens implants, as well as pre and post-operative care for LASIK and cataract surgery.